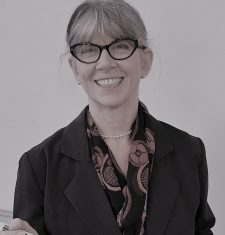 Julie Michaels, MPH
Public Health Consultant
Julie Michaels received her Master of Public Health degree from the University of California, Berkeley with an emphasis in Health Policy and Administration. Her professional experience includes working in government, foundations, and non-profit organizations in the areas of strategic planning, organizational development, diversity training, individual and community capacity building, and health equity. She focuses on implementation of system change to improve health at an individual and an organizational level.
Strengths include: Strategic planning; development of individual plans to identify goals, implement strategies and evaluate change.
Skills include: Analysis and evaluation to ensure successful outcomes.